Radio Communication Options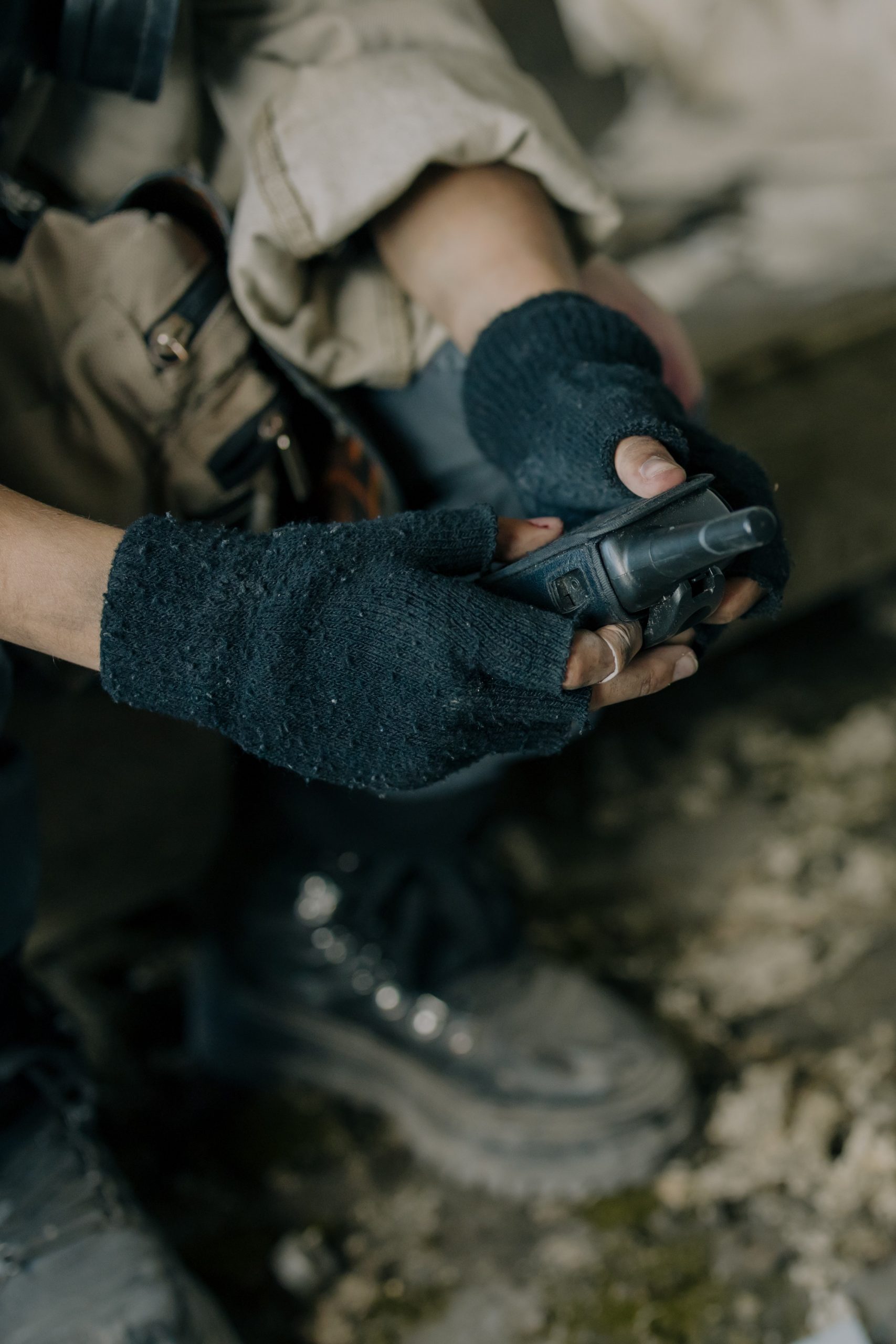 In crisis situations, internet and cellphone service might be unreliable. Your best bet is to communicate through radio. That's right, the old "walkie-talkie" type radios will come in handy during times of duress. There are several different kinds of radio communication options, which we've outlined below.
Citizens Band Radio
Also known as CB radios, these were quite popular in the 1970s and '80s. Widely used for communication during that time, they are just as easy to use today. They are readily available, but have a limited range, with low attendance in terms of users. Around one to ten miles are covered through CB radio, and if your correspondents aren't within your range, you won't be able to communicate. Groups that plan to stick together are perfect candidates for CB radios.
Family Radio Service
FRS might be the most popular type of radio communication option and they are available in most sporting goods stores throughout the United States. Most brands like to boast a long range, but in general, ten miles is their maximum communication range, especially in forests, mountains, or cities with buildings. While hiking, backpacking, or on camping trips, these walkie-talkies are great options.
Multi-Use Radio Service
The range is one to three miles, but the Very High Frequency (VHF) band allows for external antennas to be added for an additional range. Channels are clear, but finding radios in the same band might be challenging. Finding other receivers on different bands is effortless, however. In environments where radio interference is cluttered, this radio is a great option for a clear channel.
General Mobile Radio Service
In the Ultra High Frequency (UHF) band spectrum, the range starts at two miles, with a higher-wattage radio power which also translates to a greater range. Elevated, clear areas can reach up to five miles of coverage. They can also be connected to external antennas along with repeaters to gain more range. With these added, five to eight miles of coverage is easily achieved, with an additional six to ten with a mobile base. Roughly five to 25 miles of coverage can also be achieved with mobile bases added. The "catch" with this radio is that it requires a license to operate legally.
Amateur (ham) Radio
Emergency response services, search-and-rescue organizations, and other emergency groups utilize amateur radios. They are the most versatile, can cover the most distance, and are used to communicate not only voice, but also images, text, and data. A license is required to operate, and there are different levels of licenses available. The Technician Class is an entry-level permit easily obtained. Many preppers are also avid amateur radio users, and a somewhat large network of support is available to newbies.
Radio: check. Food, clothing, and other supplies: … ? Check out Wolf Survival Gear today and fill in the blanks to ensure you're prepared for the next natural or man-made disaster.
Wolf Survival Gear is a hub for all of your prepping and survival needs. We are a trusted resource for concerned families, avid hunters, or serious preppers. Make us your one-stop-shop and prepare now, before you'll need it later. Visit our website or e-mail us today for more information.
Written by the digital marketing staff at Creative Programs & Systems: www.cpsmi.com.